July 2022
eFOLDi confirms export partnership with Italian mobility specialist
eFOLDi, home to one of the world's lightest, folding mobility scooters and power chairs, has announced a new commercial partnership with Allmobility Trading, a specialist supplier of mobility equipment based in Italy. The partnership arrangement focuses on the distribution of eFOLDi's award-winning 'Lite' and 'Power Chair' models. Allmobility prides itself on offering a range of niche, high-end products via a national network of prominent dealerships and orthopaedic groups.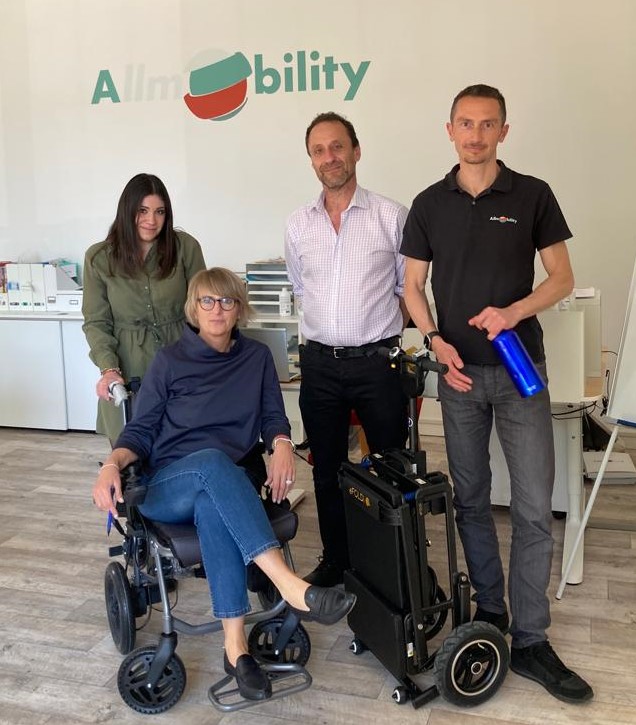 Despite the country enduring deep economic and structural challenges for well over a decade, the Italian market for mobility and independent living products remains buoyant, is well developed and benefits from being largely reimbursed across a range of product categories. Estimates suggest around 80% of all equipment supplied by orthopaedic shops in Italy is reimbursed by the Italian National Health Service.
Independent reports indicate, in 2019, Italy had the highest proportion of over 65's in the entire European Union, with 22.8% of its total population being over 65. In 2021, that proportion increased further to 23.4%. The overall share of elderly people in Italy has been steadily growing in recent years, and the market drivers and demographics appear positive in terms of likely levels of growth in demand.
Paolo Pivello, Managing Director at Allmobility Trading commented, "The Allmobility business was founded by disabled equipment users, with a genuine passion for serving the disability community and offering high-end, premium products of real distinction – innovative products that really make a difference. We adopt a stringent evaluation process when selecting new products for our portfolio, and we take care to consider a host of factors, including; functionality, ease of use, quality, design and innovation as well as the competitive landscape. eFOLDi's range of products really stood-out for us as they are both innovative and unique in the market. Being the most lightweight and portable devices in their categories gives us a real advantage from a competitive standpoint, and end-users benefit because their products are so versatile.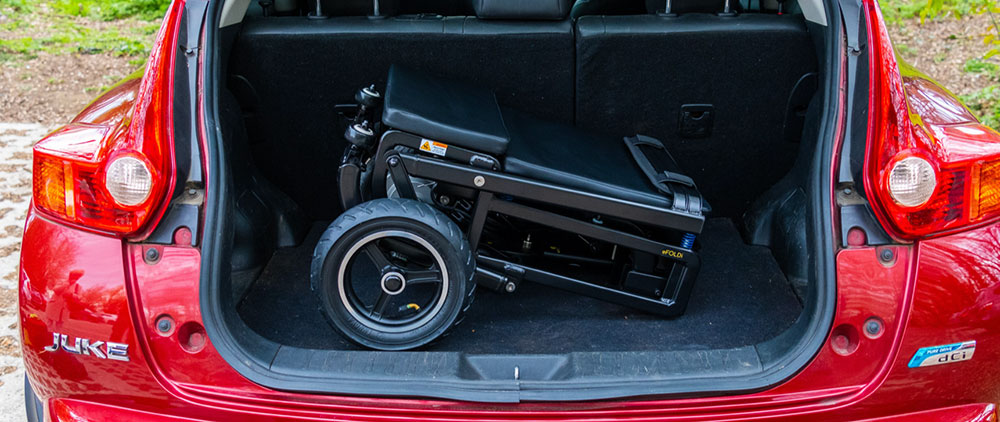 "From an operational perspective, eFOLDi are also clearly very focused and have big ambitions to grow their business, like us. Their service levels are high and the product support materials they offer for training and on-boarding are very comprehensive. This includes translated user manuals, instructional videos and much more. eFOLDi take the time to listen to us and they value our feedback, so we very much look forward to working together in the future. We're proud to have over 15 years' experience in the Italian mobility market and we always seek to build long-standing partnerships with suppliers like eFOLDi."
Tim Ross, National Sales Manager at eFOLDi commented, "We're really very excited to be working with Paolo and the rest of the team at Allmobility. They have a wealth of experience in the mobility sector, and they provide us with invaluable access to a growing target market in a high-value, premium segment. Allmobility's success in the Italian market is driven by their outright devotion to delivering high standards of service and a focus on maintaining an efficient logistics operation. They are extremely selective about the products they choose to include within their portfolio, and we are delighted to be partnering with a business like Allmobility. Last year, we experienced record levels of sales growth following expansion into new export territories and a refocus in our trade operation. To maintain that level of growth, we see market development across Europe and further afield as a key component in our overall business strategy."