eFOLDi Power Chair
eFOLDi and City Mobility help Jade Edward make waves at the ISA World Para Surfing Championship in California.
Jade Edward, from Scotland, loves nothing more than to surf. As a quadruple amputee, Jade uses a wheelchair to remain independent, and despite the challenges with her disability, Jade is thoroughly determined to enjoy surfing and compete at the highest level. Her passion for the sport and hard work is also starting to pay off, following a recent trip to compete in the ISA world para surfing championship at Pismo Beach, in California. As a first-time competitor at the championships, Jade, 10, was the youngest female ever to be involved, so she is already setting new records in the sport. Being a keen skateboarder, her ability to maintain her balance has also helped her to learn her craft in as little as 18 months, following a chance encounter with the sport on a family holiday.
When planning her trip to the event in the US, Jade and her family soon however realised her conventional powered wheelchair would be too heavy and impractical to make the journey. They knew they would struggle to get the chair on, and off flights and it would take up far too much room when travelling around in a hire car. But with the help of Surf Able Scotland and local equipment specialist, City Mobility in Inverness, Jade and her family were able to travel to the championships, with the assistance of a compact, folding powered wheelchair. Weighing just 15kg, excluding batteries, the lightweight Power Chair from eFOLDi makes travel simple and achievable. It has been designed to be ultra-portable, whether you are travelling by train, plane, car or cruise line. The Power Chair also comes with dual controls for added versatility, so it includes an attendant control as well as joystick controller for the user.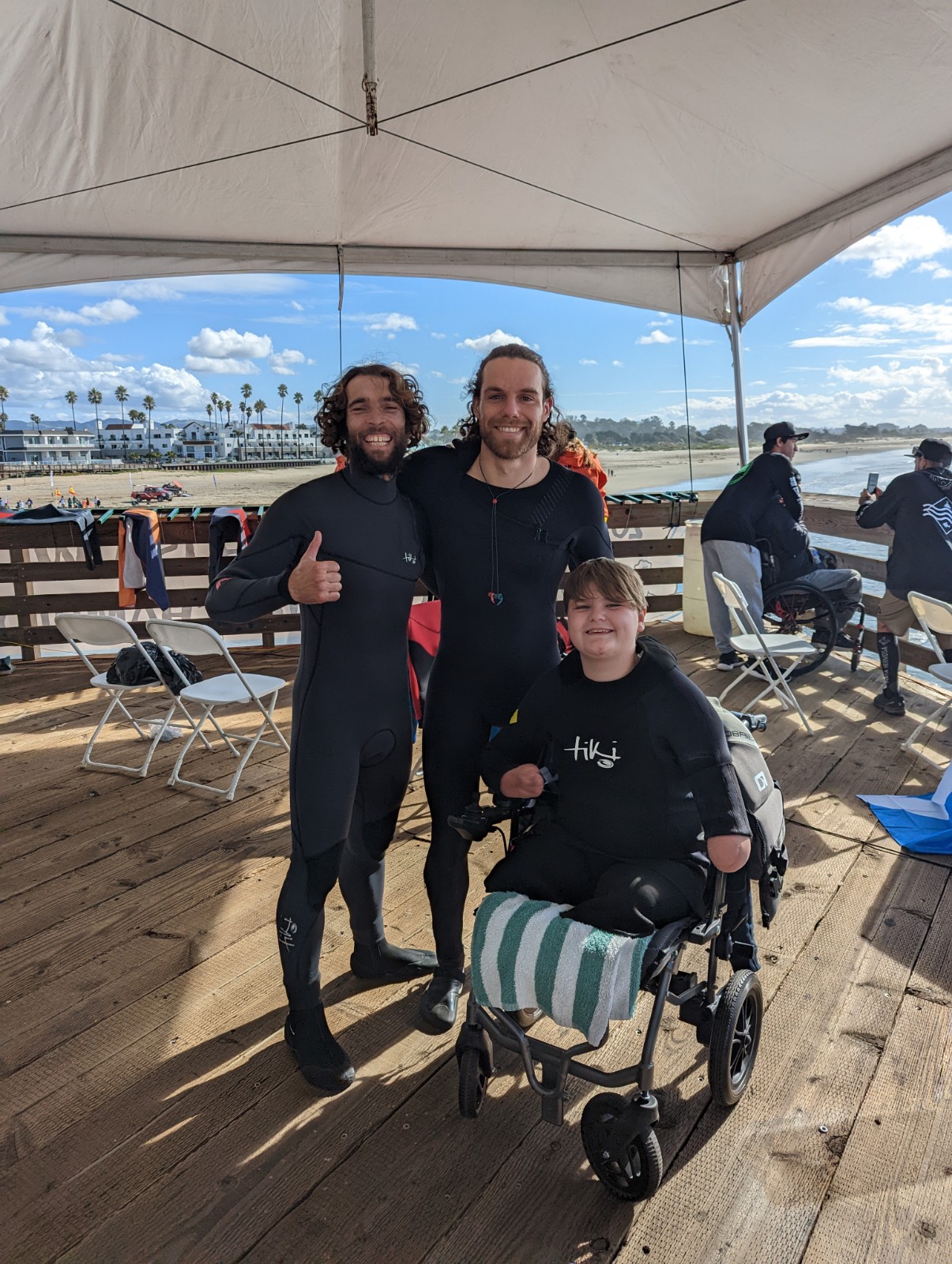 Jades father, Fraser Edward, commented, "The team at City Mobility were fantastic, especially Carol Elliot who helped organise the assessment for us. The assistance and advice they provided was invaluable. Without the folding power chair, it would have been very difficult for us to make the trip to the world championships. The eFOLDi Power Chair can fold and unfold in just a few seconds, and Jade finds it really very easy to use, even on difficult terrain like at the beach. Being so portable and lightweight, it gave us so much more freedom to travel and explore. More importantly, it allowed us the time to focus on the competition itself, without having the added hassle travelling with a much heavier, conventional type of powerchair."
Carol Elliot, Managing Director, at City Mobility, commented, "We were absolutely thrilled to have been able to help Jade and her family make the journey to the world championships. It's great to support a hugely talented local girl, like Jade. We will certainly be following her professional career as she continues to progress in the sport. We wish her all the success in the future, she really is a star in the making."
So, what's next for Jade. Well, when she is not following her favourite surfer, 2022 ISA para surfing world champion, Llywelyn 'Sponge' Williams, Jade is back at home continuing to develop her surfing skills with the help of Surf Able Scotland. Jade is also extremely proud to have been selected as an ambassador for Scotland's first inland surfing destination, the Lost Shore Surf Resort in Ratho near Edinburgh. Jade commented, "I'm so excited to have been chosen as an ambassador. Having a surf park like this in Scotland is going to be amazing for the region, and I am really looking forward to training there when it opens in 2024. I enjoy surfing so much. There's nothing like the experience of riding a breaking wave. When I'm in the water I just feel so free. I would encourage anyone to try it out."