May 2023
eFOLDi announces roll-out of its smart packaging scheme to enhance field support for its network of approved trade partners.
eFOLDi, the award-winning portable mobility specialist, has launched a new product labelling concept that uses QR barcode technology to support its growing network of mobility retailers and help drive best-practice for field training and product awareness.
With the vast array of products on offer in mobility showrooms and the rapid pace of innovation in the market, retailer staff face an ever-increasing challenge to master demonstration techniques for a wide variety of mobility equipment. Equally, as new starters join retailers, it's critically important that those new team members are trained up as quickly as possible so that they can best familiarise themselves with each products capabilities. A confident, well delivered product demonstration can be hugely compelling for any prospective end user and can very often be the difference between securing a sale and losing it.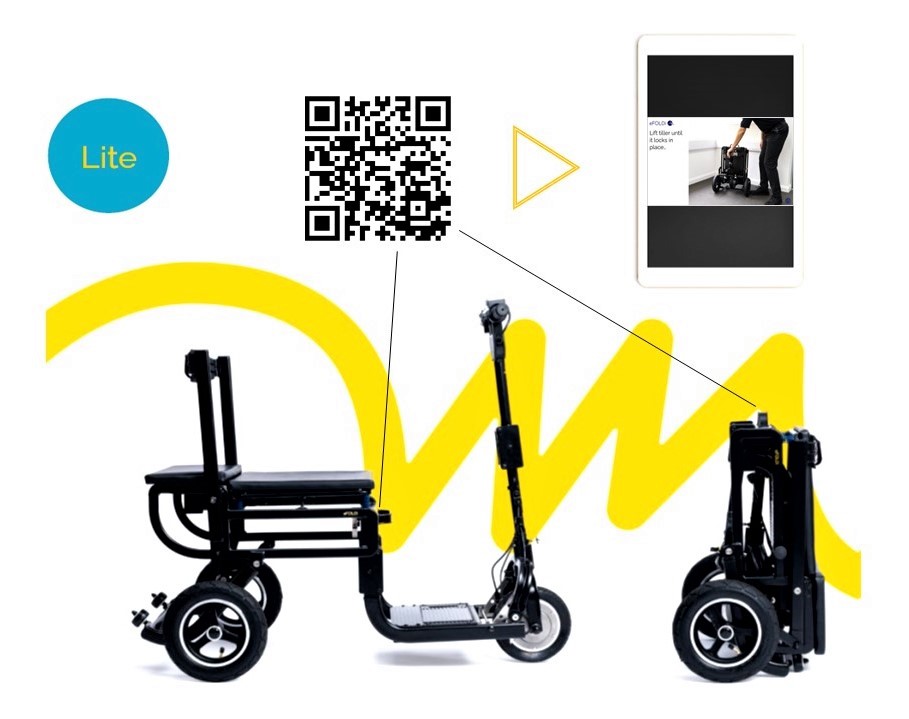 By integrating smart packaging technology, eFOLDi hopes to enhance levels of awareness for its products in the field. Each new product shipped will soon include a unique QR Code label that will enable retailer staff, with the aid of a smart phone, to access a URL link to a 'Quick-Guide' tutorial video. The QR code technology should also provide additional guidance for consumers so they can get up and running more quickly, while also reducing field support calls for retailers. The QR Code scheme from eFOLDi follows on from its expanded dealer support package launched back in 2022.

Tim Ross, National Sales Manager at eFOLDi commented, "As we continued to expand our network of trade partners across different geographies, we realised we needed to supplement the traditional in-house training methods with other means to increase the level of support for our retailers and distributors. We view the Smart Packaging scheme and the Quick-Guide videos as a simple but effective tool for on-boarding and refresher training in the field. The feedback we have received so far has been extremely positive and we feel confident this trade initiative will really help support the sales process for our dealers. Should customers wish to upgrade their existing demonstration stock, they can also order QR code labels through their eFOLDi representative."