July 2022
eFOLDi's ultra-lightweight Power Chair finishes runner-up in prestigious National awards.
eFOLDi's lightweight, folding powered wheelchair secured runners-up prize in the 'Best-in-show' award at Naidex, the flagship event for the disability community, at the NEC, Birmingham, 6-7th, July 2022. The award aims to seek out those products which have the most positive impact for disabled people.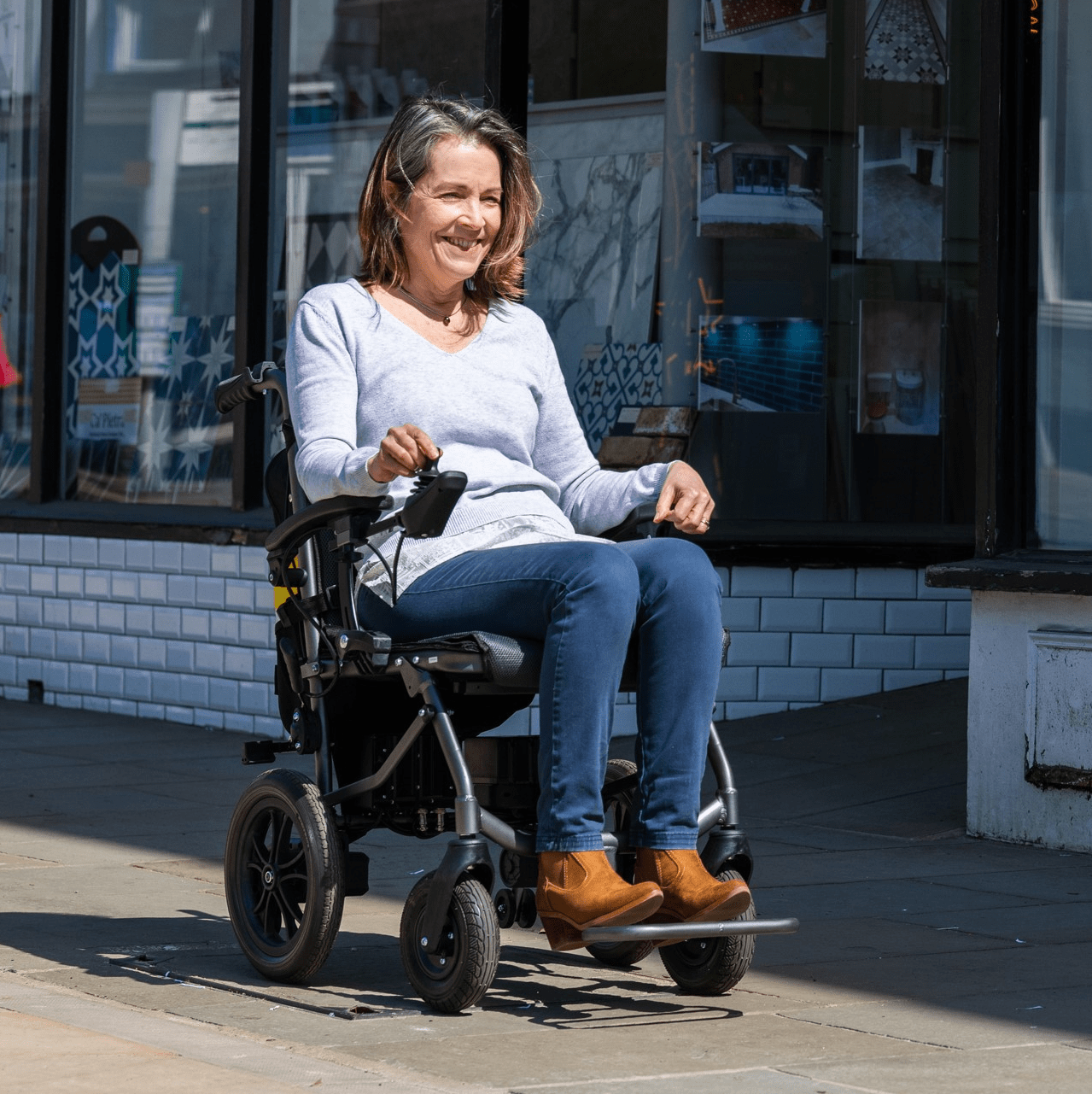 Despite impressing the judging panel, the ever-popular powered wheelchair finished a close second in a highly competitive field. Awards entries were evaluated on four key areas; functionality, desirability, value for money and innovation. The Power Chair was commended for its strong package of features and user-friendly design. It was also considered to be a valuable and reliable travel companion for end-users. Tom Jamison, Editor at Able Magazine and Disability Ambassador, also commented, "this eFOLDi is going to be a valuable and reliable travel companion, whether you travel by car, bus, train or plane".
eFOLDi's Power Chair model is one of the world's lightest, most compact folding powered wheelchairs. Weighing only 15kg, excluding batteries, it folds and unfolds in just a few seconds and comes with joystick controller as well as attendant controls for maximum flexibility.